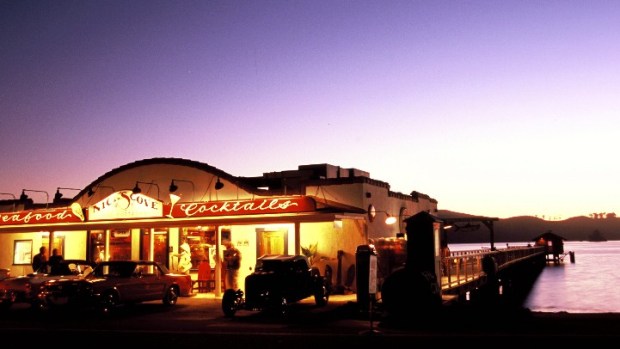 Val Atkinson
Gotta have your Tomales Bay and your sweetheart by your side? Nick's Cove has a Valentine's deal.
THAT SPECIAL PLACE: We often talk about, and sing the praises of, those spots that are the "bases" for people in a stressful, tag-you're-it world. We're talking about the locations that serve as a mental base in times of strife. We often can't get to these places, at least right away, but in our mind we're there, and everything is better. These spots vary for everybody, but we'll call it a fact that Tomales Bay is probably a mental base for, oh, what, at least nine out of ten people who've been there? It's certainly one of ours. And plunk on Tomales Bay is the ever-so-charming, slightly rogue-ish but definitely posh Nick's Cove, the base of our base. So when we get word that Nick's is doing it up for Valentine's Day, we have to tell others who turn to the Tomales for comfort in a strife-y world.
THE SWEET DEAL: The cottages have a special romantic menu on between Feb. 12 and 14 -- bet oysters and seafood will play a role -- and there are waterview package deals, too (they're lower on weeknights, so tell work you need a few days off). And a s'mores kit complete with homemade marshmallows and such? Oh yeah. That's on the docket, too. It just happens that s'mores is one of our base foods -- you have those, too, right? -- so pairing that dish with our location base of Tomales Bay means we want Valentine's here now. Oh, Valentine's Day? Kind of one of the bases of the calendar year, right? It all comes together.