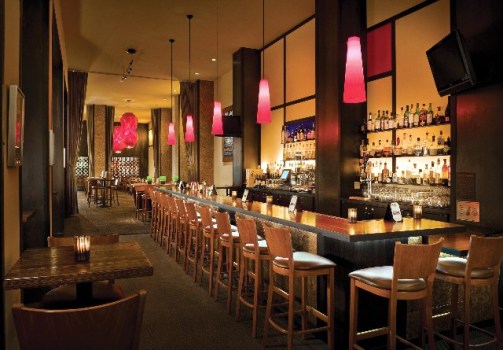 Joie de Vivre
Go to Cocktail College at Bar Adagio on Thursday, April 14.
SIP SCHOOL: The end of the scholastic year may be approaching for many, but Cocktail College doesn't observe any calendars. But it doesn't really need to, does it? It's Cocktail College, so it makes its own rules, and we're more than happy to stand aside and let it. The Bar Adagio, which is located in Hotel Adagio, holds the libation-minded courses every so often, and the next one, which is scheduled for Thursday, April 14, will focus on the lovely and zingy Campari.
CAMPARI CLASS: The herby aperatif is the star of the April 14 class, but so is making of one's one bitters and garnishes. Can you imagine your guests' faces when you tell them they're enjoying a drink created with one-of-a-kind bitters made by your own bad self? Total jealousy. And possibly the best part of the Bar Adagio class? It's free. If you can't make the April toodle, keep May in mind, when Cocktail College teaches tequila.