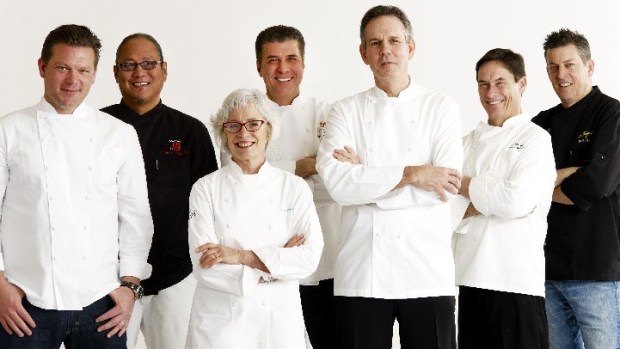 James Carriere
Tickets for Flavor! 2011 at the Silverado are now on sale.
TOP TOQUES: When a multi-day event is benefiting the Culinary Institute of America scholarship fund, one can pretty much count on several star chefs showing up to cook and chat and talk roux and knives and puddings and such. Such an event is Flavor! Napa Valley, which is scheduled to take place at the Silverado Resort and Spa and the CIA at Greystone the weekend before Thanksgiving. That's Thursday, Nov. 17 through Sunday, Nov. 20, 2011. Tickets just went on sale, if you're looking for an early holiday gift for the chef you're sweet on. And if that chef is you? Bravo. Pick up a few added skills for those big seasonal dinners.
IN ATTENDANCE: Hoo boy. There are a lot of major names lined up this page. Thomas Keller will be there, and Masaharu Morimoto, and Cindy Pawlcyn. Several stars of the Napa area, which means, of course, they're known far and wide throughout the culinary world. Tickets are going, but there are a number of tastings and other events still available for $95.