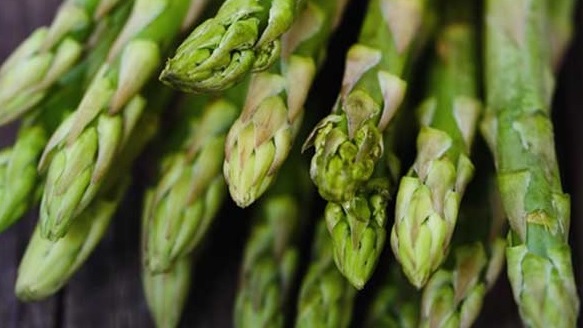 Stockton Asparagus Festival
You love this spear, don'tcha? Pure deliciousness, and in the springtime, it shines. That's why Stockton throws it a party every April, as it will again from April 25-27.
PLAY WITH YOUR FOOD: Your parents warned you off dabbling with what was on your plate when you were but a bumpkin, but that was a hard heed to follow when asparagus was in the picture. It still is: Few vegetables, or fruits, or anythings, are as tactile and grippable as the famously long and elegant and boingy spear. It's the pretty-tipped javelin of the food world, and while you might want to sword fight with your little brother at the table, asparagus is, of course, best eaten in the end. But how? "Neat" as many people prefer it? Or covered in hollandaise, a vinaigrette, or feta crumbles? Again, we doff our hat to the superstar spear: It can accept almost any topper with aplomb and dash. Which makes asparagus an ideal candidate for a full-scale food festival. Nope, it doesn't get the multiple around-California parties that, say, strawberries do, but the one in Stockton each spring does very nicely, thank you. It's pretty huge, is why, with a concert and carnival element, meaning that asparagus lovers can get both their vegetable on, and their fun. But aren't those one and the same?
DATES AND DETAILS: Many, many spears shall be consumed, in all forms, from Friday, April 25 through Sunday, April 27. One of the forms that tempts us the most? Deep-fried. That's how the asparagus is served up for the eating contest, oh yeah, and now we're picturing what the technique is when eating a lot of deep-fried asparagus fast. Do you fold it up first, before putting it in your mouth? Does it go in all at once? Interesting. Beyond the competition, though, there are plentiful haps: Berlin will perform, War and Soul Asylum, too. Asparagus ice cream shall be served. And there's a recipe contest. Let's just call this one of the state's biggest vege-taculars, and recommend all other growing things look to it for inspiration. So, can we play with our asparagus before we eat it? Because we're probably gonna.