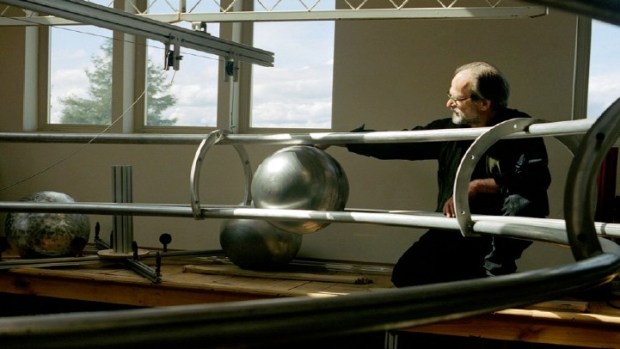 Trimpin: The Sound of Invention
"Trimpin: The Sound of Invention" will screen at the 2012 Mendocino Film Festival. The fest is on from June 1 through 3.
A WISH: We realize that there are a number of grant programs surround film festivals and cinema programs. But is there such a program that would allow someone to write a paper or put together a thesis explaining why it would be good and right to spend a number of weeks journeying around California to some of the weekend-long film parties? We're not talking the splashy Hollywood-style awards or the festivals that run for a week or two (as nice as they are). We just want to go from town to town, landing in the local theater for a couple of nights, meeting resident cinephiles, and watching interesting flicks we may not have heard of before. If we got this grant -- call it the California's Film Festival Treasure grant -- we'd probably start with the Mendocino Film Festival.
AND THIS IS WHY: It comes right at the start of the summer season. This year? That's June 1st through 3rd. So we love that it is, in a way, great counter-programming. You're not going to some multiplex on a hot afternoon (as nice as they are); you're heading for a likely foggy, gem-sized village to watch eclectic fare such as "Trimpin: The Sound of Invention" and "Wonder Women! The Untold Story of America's Superheroines." The "Ten Shorts About Love" program intrigues, too. Yes, we would like to be in Mendocino in June, wearing a scarf and thinking deep film thoughts. Someone think about establishing that grant, because we will apply.