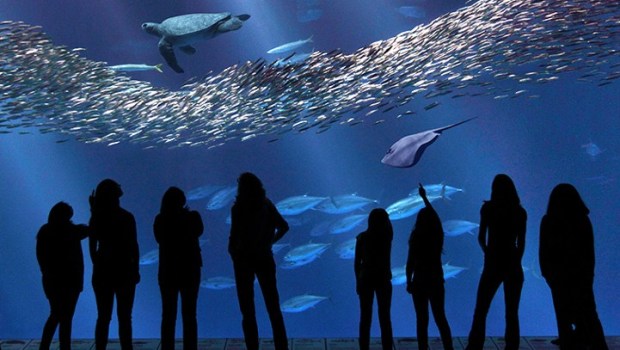 Monterey Bay Aquarium/Randy Wilder
If you're a fan of Halloween and the Monterey Bay Aquarium, check out the institution's line of B-Movie cards.
UNUSUAL PAIRING: Fish and Halloween? Don't mix, really, right? The denizens of the ocean don't know when October 31 arrives -- well, we're not saying they're not following the seasons in their aquatic way, but we've never seen a crab toting a calendar -- and they're not up on our human traditions. So any time we see something with fins show up around the spookiest time of year, we're. What? Charmed, is the word. Monterey Bay Aquarium has delivered for us in 2011, with its line of Halloween e-cards. They are very well done. Nope, you won't see a whale dressed as a ghost, but you will see a lot of classic B-movie styling. Well done, aquarium.
And there's a bunch, too. "Night of the Bloody Belly Comb Jelly" has our heart, but they're all cheeky and Halloween-sweet.