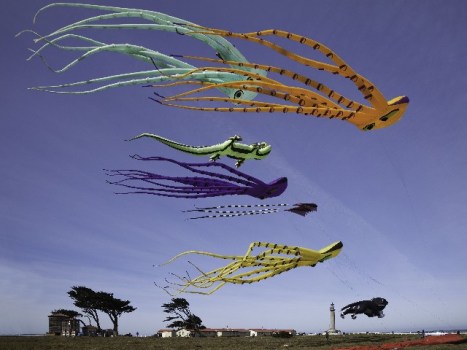 Point Arena Flower Power Festival
The Point Arena Flower Power Festival and Daffodil Explosion is on Saturday, March 12 and Sunday, March 13.
SUNNY BLOOMS: When one thinks Point Arena, which one likely does often, given that the ocean-close burg boasts one of the West Coast's most famous lighthouses, one probably thinks of the word "peaceful." Or "laid-back." "Explosion" doesn't necessarily enter the mind, unless it is an explosion of daffodils, a flower associated with the North Coast area. But the Daffodil Explosion is indeed part of the Point Arena calendar, and it just happens to arrive during the Point Arena Flower Power Festival, which isn't just about petals but plates and music and other haps.
CIOPPINO FEED: Fish-laden stew is on the weekend menu. There's a Scrabble tourney, too, and a history walkabout, and several other charming to-dos. There's also a big kite show, which will be hosted by the Berkeley Kite Wranglers. And, in the middle of everything, or very much adjacent, that lighthouse. Dates are Saturday, March 12 and Sunday, March 13, which also signify something else: whale-watchery. So if you like daffodils, massive mammals, hearty stews, colorful kites, Beatles tribute bands, and getting a Triple Letter Score for X and J, you'll probably be in the PA over the big weekend. We're just assuming.