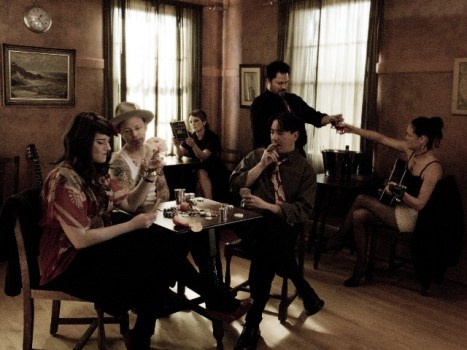 The Stolen Sweets
The Stolen Sweets will play the 2011 Redwood Coast Jazz Festival.
SWING SHOES ON: No one can deny that a 21st birthday tends to get a little extra attention, for the most part. With that in mind, we're expecting that the Redwood Coast Jazz Festival, which is hot-hotting up Eureka from Thursday, March 24 through Sunday, March 27, will be pulling out the various stops of a sound-and-swing nature. Dance lessons and contests are on the bill, as is a couple of silent movies on the big screen.
BANDLY SOUNDS: The Stolen Sweets will be romancing crowds with '40s-flavored fabulousness; Stompy Jones will be upping the stomp; and Gator Beat is strapping on the accordion for some zydeco goodness. And if you're a big-time dancer, note that the Emerald Coast Lindy Exchange is going down at the same time as the jazz party. Details.