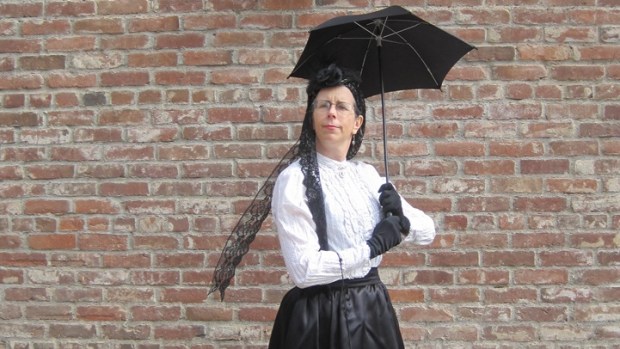 Old Sacramento Underground Tours
Old Sacramento's popular Underground Tours will take an adults-only twist over certain summertime nights. Opening date? Thursday, April 11.
THE OPPOSITE OF STUFFY: Of all the disciplines and areas of study out there, we fear for history's self-esteem the most. Sometimes we want to take it out for a donut and a tea and tell it isn't nearly as stuffy as many people make it out to be. We're not sure how history became synonymous with cobwebs and dust-covered tomes and yawnily told tales, but too often that's its comic role in popular culture. But history buffs know otherwise. There are pockets of history as lively and as saucy as lively and saucy things get, with nary a cobweb or dusty corner to be found. And if you think that tours of older places only cover the dry facts, there is a stroll-about set on changing minds. It's the adults-only version of the Old Sacramento Underground Tours, the subterranean walks that started a few years back (and have become very popular).
SO... How does the "adults-only" version differ from the regular Underground Tour? There are "racy tales" told, as you might expect, since it covers the mad early days of our state capital and the Gold Rush. That right there is a guarantee that stories might be on the saucier, randier side. "California's only successful street-raising project" happened in Old Sacramento, so you'll get some true historic grit mixed in with the friskier fables of the area. The adults-only tours kick off for this season on Thursday, April 11. There's another on April 25, and then the roll for every Thursday starting in May. A ticket? Twenty bucks, and you really must be 21 or older. Saucy times in Sactown? History, you do make us blush.