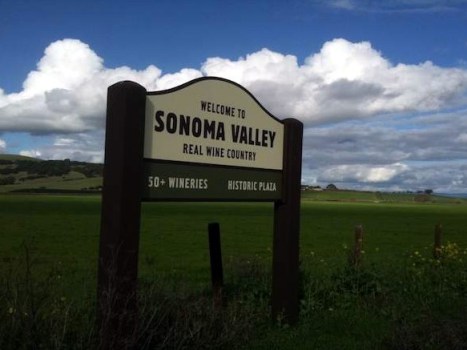 Heart of Sonoma Valley
Savor Sonoma Valley is on Saturday, March 19 and Sunday, March 20.
SAVOR SONOMA VALLEY: There are two numbers to know with Savor Sonoma Valley, the Saturday, March 19 and Sunday, March 20 taste-around that's summoning vino-ists with barrel tastings and art shows and more. The first number is 21. That's the number of years Savor Sonoma is marking in 2011, and we're very much of the opinion that once you're talking about decades in plural, with an "s" on the end, as Savor could start doing last year, then you are established and here to stay.
THAT SECOND NUMBER: 24. Two dozen wineries are signed on for Savor, and while you probably won't get to all of them, you have choice. On the roster Chateau St. Jean, Loxton Cellars, Valley of the Moon Winery. Not only will barrel tastings be a centerpiece, but first tastes of debuting wines. Plus all the convivialities that go with a weekend-long, around-wine-country party. There are designated driver passes, too, priced just right. Get details.