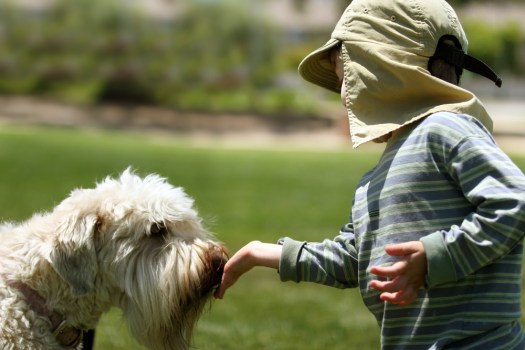 Shutterstock
Does your pup need a summer camp getaway?
HAPPY HOUNDS: When Wag Hotels announced this past week that they were holding summer camps for dogs in both San Francisco and Sacramento, our first thought was, "well, really now. Will there be potato sack races? Fishing down on the pier?" We suppose the answer to both questions is "pretty much." The July and August week-long sessions are themed -- Summer Splash is the theme of the July 18-22 week -- and the activities support the catchy names of each week.
FOR EXAMPLE... During Summer Splash there will be a "Sprinklers & Pupsicle" day. During the Life's a Beach week -- that's from August 1 through 5 -- one of the days is a luau. A lu. Au. Oh, with leis. Yep, we're laughing, and we're already picturing the photos that happy humans will be posting of their pups. For more info on the Wags Hotel program, and off-summer stay-overs and such, read on.