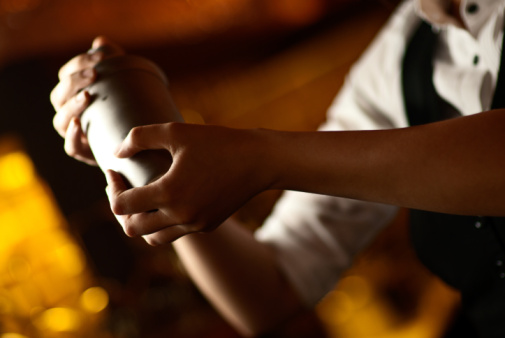 Getty Images/Flickr RF
A bartender at Cavallo Point will visit your room and make you and your pals a drink.
LUXE LIBATIONS: We do love a fancy pillow menu, two hundred television channels, and an unthumbed-through stack of magazines touting the city we're visiting. But one amenity we don't come across all the time -- if ever -- is the in-room bartender. If you're picturing a mixologist arriving with a shiny shaker and the makings for a Bloody Mary or martini, and wheeling the whole shebang to that spot between the hotel bed and couch, you'd be correct. Cavallo Point in Sausalito offers the service for a $50 charge -- that's for your stay,not per night, in case you want to summon your bartender more than once -- and while the the drinks are additional, they're pretty tricked-out.
THE LOVELY LIST: Bloody Marys are indeed on there (they're "smoked" actually). So are martinis and Cadillac Margaritas and Cavallo Mimosas. You can see all, and the prices for each, at the Cavallo Point site. The Manhattan, which four to six people may enjoy, is priced at $60. If grown-up bevs aren't your thing, note that the resort also offers a nightly Milk and Cookie service for $15. Please and yes and thank you and can we get that now?