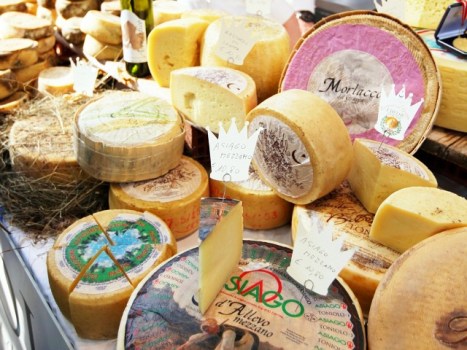 Shutterstock
The Wednesday Night Markets open in Santa Rosa on Wednesday, May 11.
MIDWEEK GOODNESS: If summer wasn't ringing Santa Rosa's doorbell yet, it certainly will be starting on Wednesday, May 11. That date marks the opening of the Wednesday Night Market, a booth-y, bite-laden spread that takes over a goodly chunk of downtown. The market, which will hit its quarter-century birthday in a couple of years, is open for three months, and the organizers estimate that about 6,000 people show each Wednesday night (meaning well over 100,000 over a single summer). They're there for the local Sonoma fruits and vinos and breads and oils, and for the live tunes, and for the other breezy pleasures of a warm-weather night market.
130+ VENDORS: Each market runs from 5 to 8:30 p.m., which means some quality twilight toodling (the best sort of toodling). But 130 vendors is a lot to cover in under four hours, so make sure you're not toodling too pokily. Best arrive in Santa Rosa on time and maximize your oil-dipping, bread-sampling time.