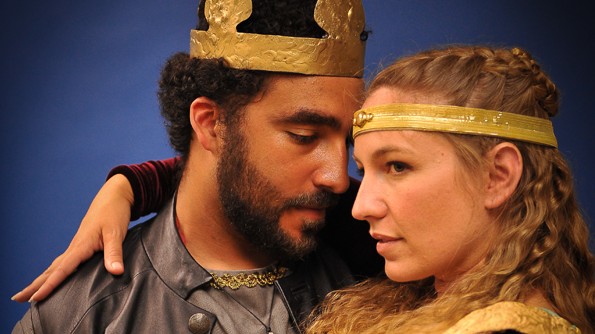 Livermore Shakespeare Festival
Bard buffs get a stayover treat in Livermore over the July 30-31, 2011 weekend.
BARD NIGHTS: Drinking wine in a vineyard on a summer night? Pleasurable. Watching a Shakespeare play in an outdoor setting? Likewise. Finding a deal to do both? The same as all that and then some. The Bard and Bravo Festival Package caught our roaming, drama-loving eye simply because wine and Will seem a fine pairing, and we don't like to see a summer pass without enjoying some stirring theater presented under the stars. The Bard and Bravo Package is on for the last weekend in July -- that Saturday, July 30 and Sunday, July 31 -- which just happens to be when the Livermore Shakespeare Festival is presenting "Macbeth."
THE DETAILS: Book the package and stay at Hawthorn Suites by Wyndham on that Saturday night. Then nab two tickets to Macbeth at Concannon Vineyard. There are also two tickets to a show by the Livermore Valley Opera on Sunday evening at Retzlaff winery. A bottle of wine from each vineyard and various discount cards are also thrown in (well, the wine of course is not thrown but likely handed gently). Now that we get to thinking about it, Shakespeare in the park is a summer staple but Shakespeare at a vineyard isn't all that common. But it fits. Price for the package starts at $259 (double occupancy).