Russell Crowe Visits the Colosseum 10 Years After "Gladiator"
Friday, May 14, 2010 | Updated 8:00 PM PDT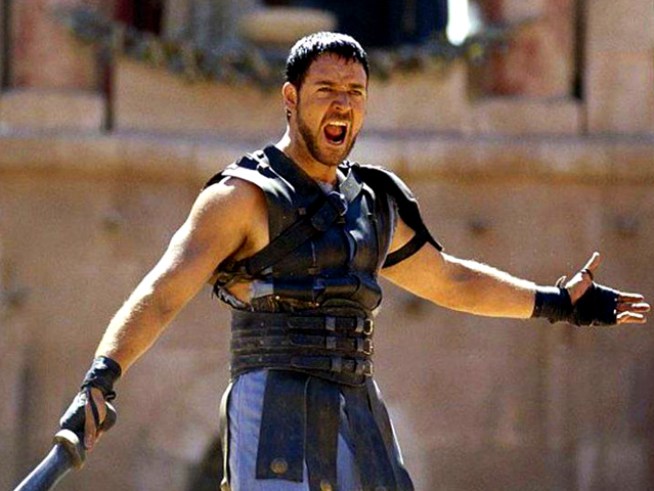 Dreamworks
"I will have my vengeance, in this life or the next." It's actually not a far stretch to picture the original pick for the role of Maximus in Gladiator.
Move over, Robin Hood. The gladiator is back.
Russell Crowe visited the Colosseum a decade after starring in the title role of the movie "Gladiator."
The Italian Culture Ministry said Crowe was given a tour Friday of the 2,000-year-old arena and presented with a medal. Italian news reports said his family was in tow.
Crowe won the Oscar for best actor for his portrayal of fallen Roman general Maximus in Ridley Scott's film. The Colosseum seen in the movie was recreated in a set and through computer images.
However, the actor was previously at the Colosseum in 2001 during a trip to Rome.
Crowe is fresh off the Cannes film festival where he presented his new movie "Robin Hood," also directed by Scott.
Related Content from AccessHollywood.com:
VIEW THE PHOTOS: Big Screen Gentlemen: Hollywood's Leading Men
VIEW THE PHOTOS: Stars From Down Under
PLAY IT NOW: 'Robin Hood' Invades The 2010 Cannes Film Festival
PLAY IT NOW: Cannes Film Festival 2010: Russell Crowe & The Merry Men Talk 'Robin Hood'
MORE ACCESS ON THESE TOPICS: Russell Crowe - Australian - Movies - News - Cannes Film Festival