Report: Paula Abdul's Career Is Getting 'Ugly'
Ed-"Idol" judge may have guest role on ABC sitcom
Wednesday, Aug 12, 2009 | Updated 8:03 AM PDT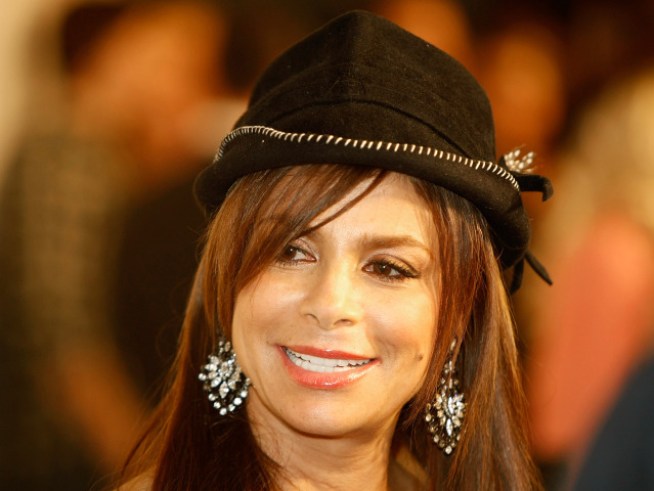 Paula Abdul might be gone from "American Idol," but she can still have a career on the small screen.
The road ahead for former "American Idol" judge Paula Abdul is looking "Ugly" – think braces and ponchos!
According to Entertainment Weekly's Michael Ausiello, Paula is in talks to guest star on ABC's "Ugly Betty."
VIEW THE PHOTOS: 'Straight Up' Photos Of Paula Abdul!
The details about Paula's potential role have not been released, but according to EW sources, Paula will be starring as a temp at Mode. She will reportedly get chummy with Becki Newton's character, Amanda.
A rep for ABC told Access Hollywood there is no deal in place for the former "Idol" judge to appear on the ABC comedy.
VIEW THE PHOTOS: Former 'American Idols'
Paula is also appearing on Lifetime's "Drop Dead Diva," but this will be her first TV appearance she signed on for since leaving "American Idol."
Related Content from AccessHollywood.com:
VIEW THE PHOTOS: Victoria Beckham On 'Ugly Betty'
PLAY IT NOW: Jordin Sparks: Paula Abdul Is 'Awesome'
PLAY IT NOW: Did Nigel Lythgoe Finally Get Paula Abdul?
MORE ACCESS ON THESE TOPICS: Paula Abdul - Ugly Betty - TV - American Idol - ABC