Thursday, May 2, 2013 | Updated 7:24 AM PDT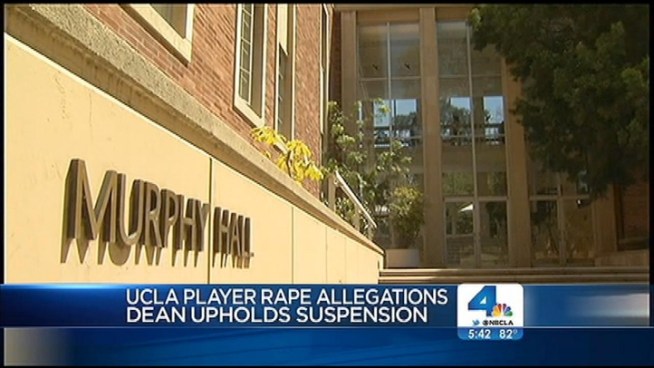 UCLA's dean upheld Hakop Kaplanyan's suspension on Wednesday. A peer accused the water polo player of raping her while in his dorm room. No charges have been filed. Colleen Williams reports for the NBC4 News at 5 p.m. on May 1, 2013.
UCLA upheld freshman Hakop Kaplanyan's suspension after the student athlete was accused of rape by a peer, according to Kaplanyan's attorney.
A fellow UCLA student accused Kaplanyan of raping her in his dorm room in April. No charges have been filed against Kaplanyan.
The student's attorney posted this message to his firm's Facebook page Wednesday afternoon:
"UCLA Dean Robert Naples Decided to Continue With the Interim Suspension. No decision has been made with respect to the alleged misconduct. The investigation is still pending and we respect the integrity of the investigation and maintain our position that Hakop Kaplanyan is completely innocent."