BART Reconsiders No Guns for Cops
Wants consultant to issue recommendations on weapons and the use of force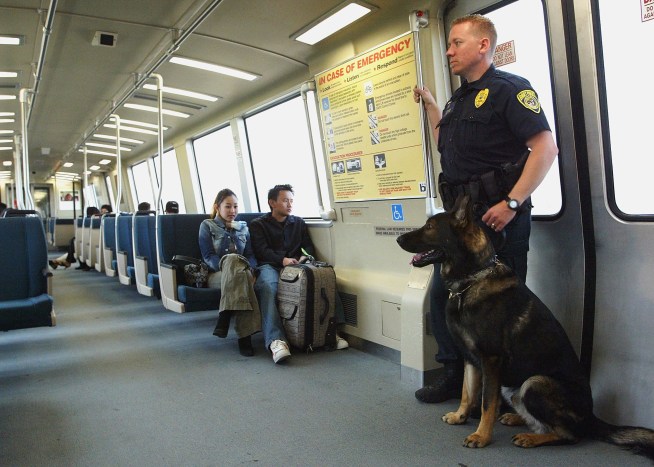 Getty Images
Unfortunately, cuter bomb-sniffing dogs (or maybe adorable sweaters for the existing dogs) are not among BARTs concerns.
Johannes Mehserle, the BART Police officer who allegedly shot and killed a prone Oscar Grant to death on New Years Day, is scheduled to appear in court on Monday as his murder trial gets underway.
The incident has caused the San Francisco Bay Area Rapid Transit District, which runs BART and its police force, to pause for a moment of reflection on policies and procedures -- including the use of force.
The agency has issued a request for a third-party report to "look beyond the specific shooting to provide a thorough assessment of the Police Department."
It wants to hire consultants to study and then issue recommendations on weapons and the use of force.
The scope of the report will include assessment of and recommendations for everything from hiring officers to the performance of the media department.
But hot-button issues, like racial profiling, the use of lethal and "less lethal" weapons and internal investigations would also be covered.
Recommendations could include anything from more sensitivity training to fewer or no officers equipped with firearms.
The BART police chief has said publicly he is against any plan that would take guns out of the hands of BART police.
BART has also asked the U.S. Attorney's Office and private law firm Meyers Nave to look into the events and policies surrounding the January shooting.
Jackson West would like to know what exactly "less lethal" means -- are there degrees to dead?