Burger Joint, Barber Shop Damaged in Antioch Fire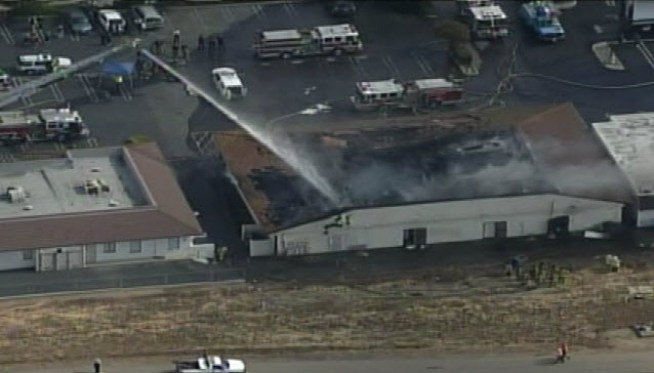 A fire broke out before 9 a.m. on Tuesday and damaged five businesses on Buchanan Road.
About five businesses, including Al's Giant Burgers, a hair salon and a barbershop, were damaged Tuesday monring when a fire broke out in Antioch.
According to Fire Marshal spokesman Bob Marshall, no one was injured when the fire broke out before 9 a.m. at 2309 Buchanan Road. the cause is under investigation.