A kitchen fire destroyed the Flames Restaurant coffee shop in San Jose in January.
Soon a wrecking ball will take care of what's left -- but in the meantime, "what's left" is causing a problem, according to city officials.
The Hillsdale Avenue lot where the eatery once stood is now "blighted" with trash and other debris, the San Jose Mercury News reported.
The owners want to rebuild, the newspaper reported, but in the meantime the building has been tagged with graffiti as well as identified as a blighted property.
A demolition crew says that they can begin tearing down the property within the next six weeks.
RAW VIDEO: Flames Restaurant in San Jose Destroyed by 4-Alarm Fire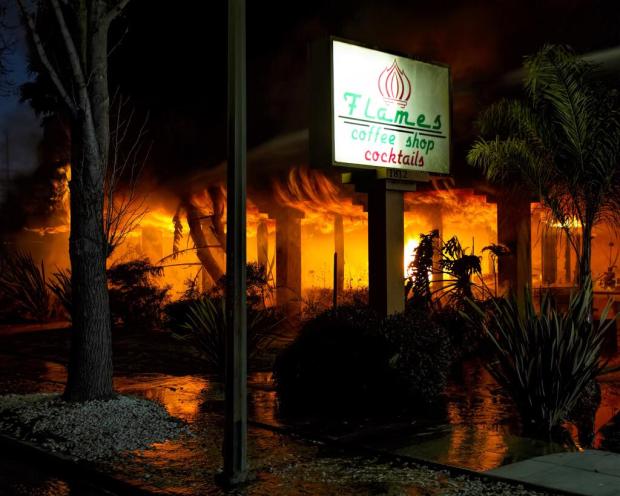 Firefighters have extinguished a 4-alarm fire that destroyed a San Jose diner Saturday morning, a fire battalion chief said. Here is raw video from the blaze that happened Saturday morning.