California's Clean Air Unlawful?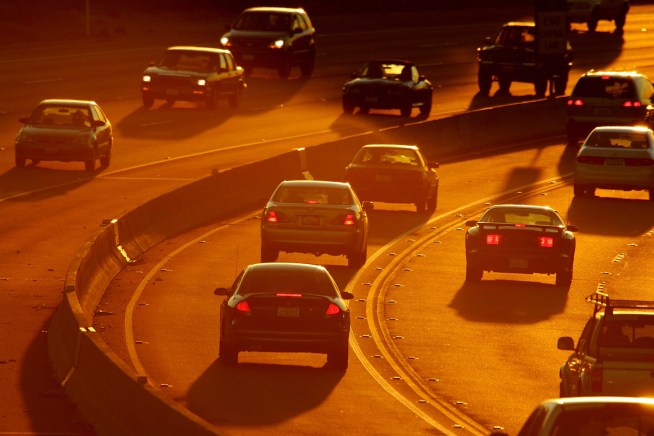 Getty Images
LOS ANGELES, CA - FEBRUARY 03: Drivers use the High Occupancy Vehicle (HOV) lane (C), also called the diamond or commuter lane, at sunset on the 118 or Ronald Reagan Freeway on February 3, 2005 near Simi Valley, California. To encourage sales of environmentally-friendly hybrid cars, lawmakers are contemplating legislation that would allow states to determine whether to allow hybrid vehicles with no additional passengers to be driven in highway HOV lanes, currently reserved only for motorcycles and vehicles carrying multiple passengers. (Photo by David McNew/Getty Images)
Environmental groups squared off in court recently over California's clean air regulation, with various groups disagreeing over the most ecologically beneficial way to restore air quality to historic levels.
At issue is AB32, a 2006 act that would require the state to reduce emissions to 1990 levels by the year 2020. It's a noble goal, but according to several ecological organizations, the state enacted it too hastily.
And now, a judge has agreed with those plaintiffs, according to the Gate. A San Francisco judge ruled that the California Air Resources Board failed to comply with the California Environmental Quality Act with its plan to obey AB32.
CEQA has long been a thorn in the side of state officials. It requires that any government project that could affect the environment must go through a lengthy period of environmental study. Although that often helps to protect the environment, it can also slow progress and cost millions.
It's unclear how the Air Resources Board will proceed. Both CEQA and AB32 are notoriously complex, and it will take time to figure out how to bring the two acts into harmony. Meanwhile, polluters are left in a holding pattern, unsure how they must proceed and whether the laws regulating their emissions are about to change.