San Francisco Most Expensive Place to Find a Babysitter
San Francisco is the most expensive place in the country to find a babysitter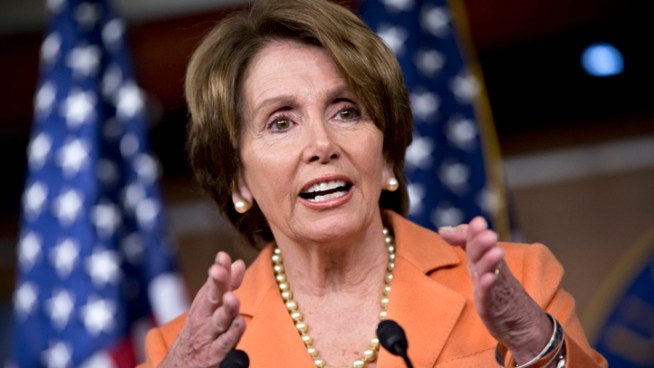 San Francisco is the most expensive place in the country to find a babysitter. Stephanie Chuang reports.
It's estimated it takes a quarter-of-a-million dollars to raise a child in the United States -- and the latest numbers show it can be even more expensive in the San Francisco Bay Area.

In fact, San Francisco has the most expensive babysitting costs in the country. That's according to a survey of 12 major U.S. cities released this month by UrbanSitter, an online babysitter resource. San Francisco beat out New York City for the top spot on the list with babysitters costing an average of $14 an hour and nannies costing $15 more.
Mary Ignatius, who is pregnant with her second child, said access to affordable and high quality child care is critical.

"What it affords me is peace of mind. I know he's in loving, nurturing, caring hands, and I can concentrate on work," she said

But affordable child care continues to diminish. According to the California Child Care Resource and Referral Network, subsidized childcare programs have lost more than a billion dollars in funding in the last five years alone, translating to more than 110,000 spaces lost to kids who could have gotten that help.

"That represents 25 percent of a reduction to subsidized child care in the span of five years since the Great Recession," executive director Linda Asato said. "And every space lost has ripple effects."

House Minority Leader Nancy Pelosi visited the South of Market Child Care Center in San Francisco Thursday, speaking to Ignatius, other parents, as well as child care advocates. She said she, along with the president, are pushing for high-quality and affordable child care for all Americans, but acknowledged that due to political divides, it could take some time.

"It may require a new congress to get this job done, but I am hopeful that listening to the people, members will make a different decision." She added. "They certainly are making a different decision on immigration when they heard the people speak in the last election. Let's hope they will hear this message, too."

The discussion comes as Facebook COO Sheryl Sandberg enjoys success with her newly published book, Lean In, which encourages women to work harder to excel in the workplace. It also coincides with residual talk after Yahoo CEO Marissa Mayer decided to eliminate working from home. Ignatius said that was flexibility she could not do without when she was a new mother.

"Then I could work from home three days a week, which helped me greatly reduce child care costs."

Congresswoman Pelosi said she believes both Sandberg and Mayer's message to working moms is still a positive one.

"I think Sheryl and Marissa would support what Mary is saying – we need affordable child care so that women can reach their fulfillment. Lean in if they want, stay home if they want, but to have the opportunity to make that decision for themselves and not have it prohibited to them because of cost or lack of quality."

Follow NBC BAY AREA for the latest news, weather, and events: iPad App | iPhone App | Android App | Facebook | Twitter | Google+ | RSS | Text Alerts | Email Alerts