Fiery Crash in Oakland Lands Driver in Jail
The crash happened early Monday morning on I-880 in Oakland.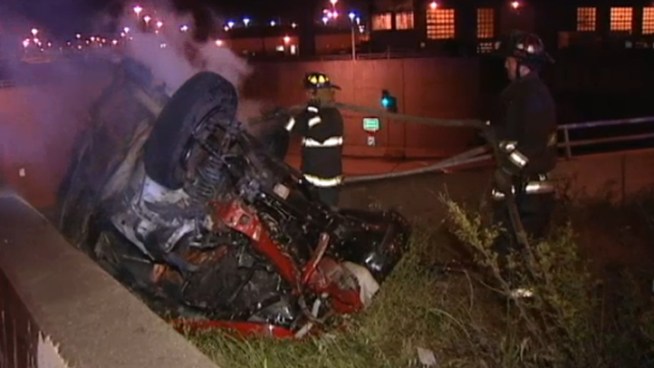 A SUV slammed into a concrete divider overnight on Southbound 880 in Oakland near the Broadway exit. The car flipped over the divider and burst into flames. The driver walked away with only minor injuries. He told police he was cut off by another car, but was arrested on suspicion of drunk driving. There were no other cars involved in the accident.
California Highway Patrol officers on Monday arrested a driver for driving under the influence after a fiery crash on I-880 near downtown Oakland.
About 3 a.m., officers found the car on fire and hanging off an overpass in the southbound lanes, just north of Broadway and 7th Street.
The driver told the CHP another vehicle forced him off the road.
They are looking into his claim, but arrested the driver on suspicion of drunk driving.He was not inujured.