Fire Rips Through Pleasant Hill Home, Mercedes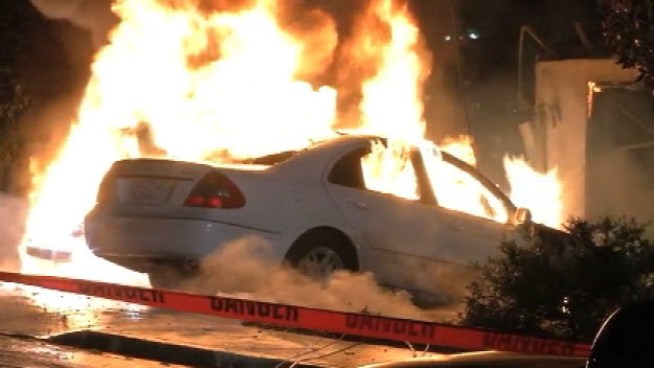 Flames engulf a home in Pleasant Hill on Dove Court; everyone inside is able to escape safely. Oct. 16, 2013
A wild-looking house fire ripped through a Pleasant Hill home early Wednesday, damaging a home and tearing through a white Mercedes parked in the driveway.
PG&E says the flames even caused some power lines to come down.
Contra Costa County firefighters said no one was injured during the one-alarm blaze in the 600 block of Dove Court, just west of Interstate 680, reported about 2:30 a.m.
The cause of the fire is under investigation.