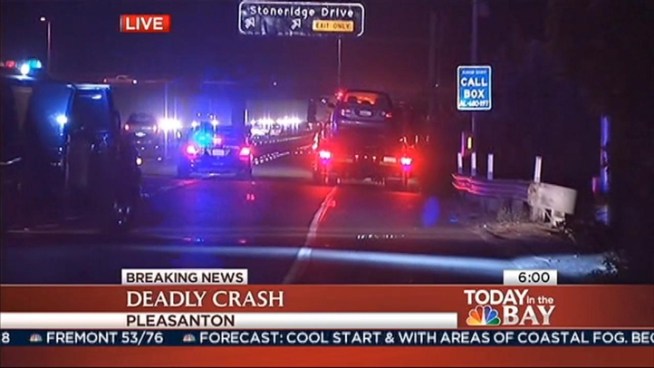 A stretch of southbound Interstate Highway 680 in Pleasanton was shot down Monday following a fatal 3:30 a.m. crash, according to the California Highway Patrol. Bob Redell reports.
All southbound lanes of Interstate 680 in Pleasanton reopened Monday after a man was killed while walking across the road, according to the California Highway Patrol.
The stretch of road near southbound I-660 at North Stoneridge Drive was reopened at 6:40 a.m. The closure followed a deadly crash three hours earlier, when CHP officers said a man was on the highway for unknown reasons. The driver who struck the pedestrian was cooperative and not arrested.
Drivers were diverted from southbound I-680 to westbound I-580, then southbound Foothill Road, and back to Stoneridge.