Montana Wins Over Santa Clara
Lots of details still be to worked out before hotel opens to the public.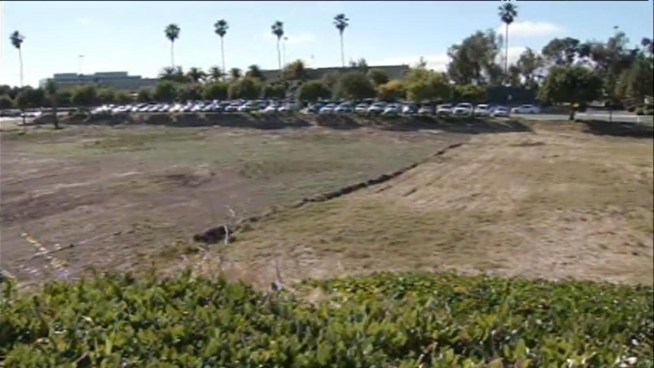 Former Niners Quarterback Joe Montana won exclusive negotiaiting rights to build an hotel and entertainment complex nest to the proposed 49ers stadium in Santa Clara.
Joe Montana came off the injured list for a prime time performance in Santa Clara Tuesday. And he walked away with a win.
The former 49ers' great presented a proposal to lease two plots of city-owned land to build a luxury hotel near the site of a proposed stadium for his former football team.
The proposal calls for a luxury hotel to be built along side a sports bar and an upscale restaurant spread across seven acres of land.
The City Council voted 5-1 in favor of Montana's plan to enter into exclusive negotiations with Montana's group. That was despite City Manager Jennifer Sparacino's recommendation that the city instead opt for a competitive bidding process to also give other developers a chance.
Councilman Kevin Moore defended the vote by saying the land has been vacant for far too long.
"The property has been on the market for over a decade," he said. "Nothing was happening. This is an attraction that fits in what we're going to do here."
Montana was suppose to pitch the project last month but a minor accident forced him to cancel the appearance.
Last week, the team celebrated a ribbon-cutting ceremony for a new parking structure in Santa Clara expected to house cars during games.