Mothball Fleet to Shrink By 3 More
Wednesday, Jan 6, 2010 | Updated 11:24 AM PDT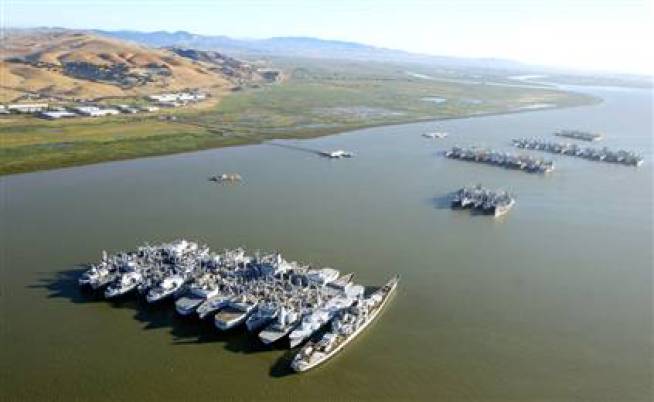 The board said pollutants shed by the ships into Suisun Bay include mercury, lead, hexavalent chromium, PCBs and asbestos.
Three more vessels in a fleet of old rotting warships shedding toxic paint into San Francisco Bay area waters will be cleaned and dismantled.
The U.S. Department of Transportation's Maritime Administration announced Tuesday that contracts have been finalized for the World War II-era ships Rider Victory, Winthrop Victory and Mission Santa Ynez. The ships are part of the Suisun Bay Reserve Fleet moored off the shores of Benicia.
The government has already awarded contracts to dispose of two other ships in the fleet after announcing in October that all of the more than 70 ships would be cleaned up and recycled.
The three new disposal contracts are worth more than $3.4 million. Barnacles and other marine species will be removed from the ships in San Francisco before they are sent to Texas for dismantling.