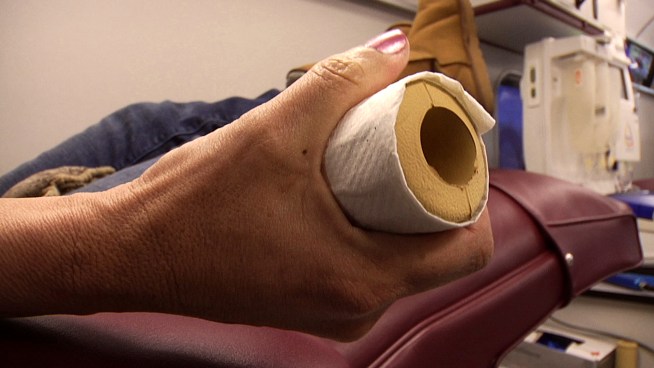 Ten years ago Paul B. Newman got to meet the paramedics who rescued him and his son from a car accident on Highway 85. He gave them a thank you card and asked them a question. The answer they gave has ended up helping thousands of people in times of medical emergency
Paul B. Newman says his memory of the accident is like a film strip, with large sections cut out.
In February of 2003, Paul was driving on Highway 85 with son, Mitch, who was 11 at the time. A car, traveling roughly 100 miles per hour and weaving in and out of traffic, sideswiped Paul's truck.
Paul only remembers fragments of what happened next: Hitting the guard rail, flipping over, grabbing Mitch and yelling, "Hold on, Buddy!"
To this day, Paul and Mitch disagree about how many times the truck rolled over. For the sake of ending the argument, they have settled on the number four.
While both were banged up pretty well, they managed to avoid any serious, life-threatening injuries. Paul and Mitch were well enough, in fact, that just a couple of weeks after the accident they went to meet the two paramedics who treated them at the scene.
They brought with them a Starbucks gift card as a way to say thanks. Paul also asked them a question: How could he help repay them for their help?
The answer to that question has ended up helping thousands of people over the past decade.
To see how, watch Garvin Thomas' story above.