Friday, Jul 30, 2010 | Updated 5:30 PM PDT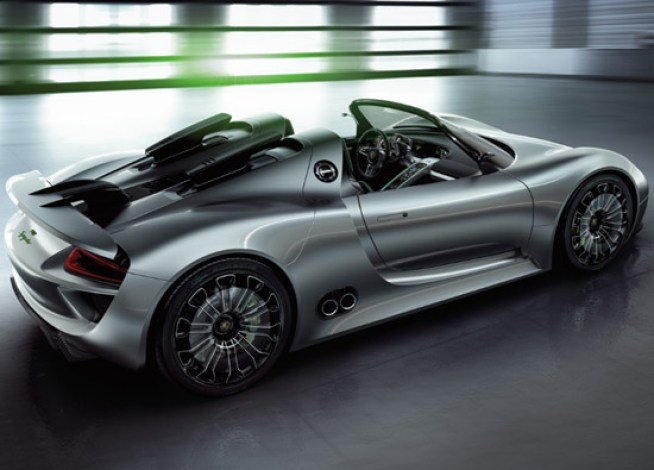 Tesla is no longer the sexiest green tech sports car on the market now that the Porsche 918 Spyder is being taken from concept design to real world product.
Porsche's Spyder will allow drivers to use several fueling modes including E-Drive, Hybrid, Sport Hybrid and Race Hybrid. E-Drive mode switches on the vehicle's electric engine which can run for about 16 miles. Amazingly, the car's top speed is 198 miles per hour. Of course all this eco-friendliness will come at a very wallet-unfriendly price--a whopping $630,000 a pop.
Via EGM CarTech