Show Team Spirit by Volunteering at the Earthquakes 5K/10K Challenge May 27
Help Out the Earthquakes at this Charitable Event!
Tuesday, Apr 17, 2012 | Updated 12:33 PM PDT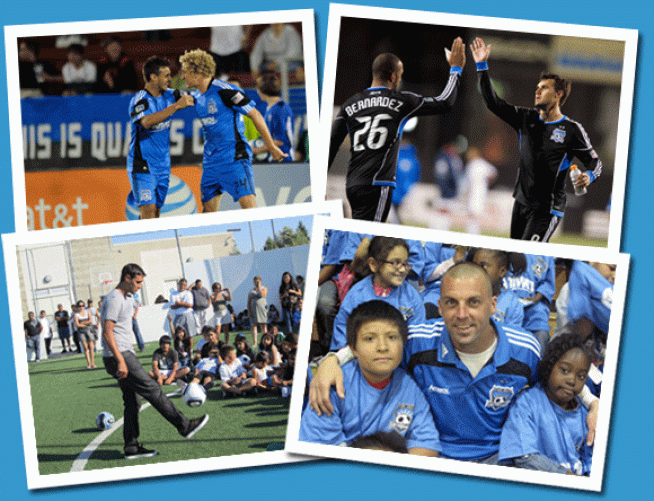 Thank you for volunteering for the Earthquakes 5K/10K Challenge on Sunday, May 27, 2012. We would not be able to put on this charitable event without help from people like you! We will have a pre-race meeting on Wednesday, May 23 from 6:00 – 7:00 PM at the Sports Basement at 1177 Kern Avenue in Sunnyvale. At the meeting, you will be provided with dinner, a race T-shirt and a 10% off shopping card for Sports Basement.
Pre-race meeting: May 23, 6PM-7PM at Sports Basement at 1177 Kern Avenue in Sunnyvale
Day of Race: Volunteers will check in at the booth located inside the post-race celebration area at
1083 Coleman Avenue, San Jose from 7AM-10AM
Volunteer Assignment: handing out cups of water at the hydration stations, assisting at aid stations, handing out bottled water to racers, parking attendants, course volunteers