5/19: Timid Rockers Laughing for a Cause
Frightened Rabbit and the Mill Valley Comedy Fest & Feast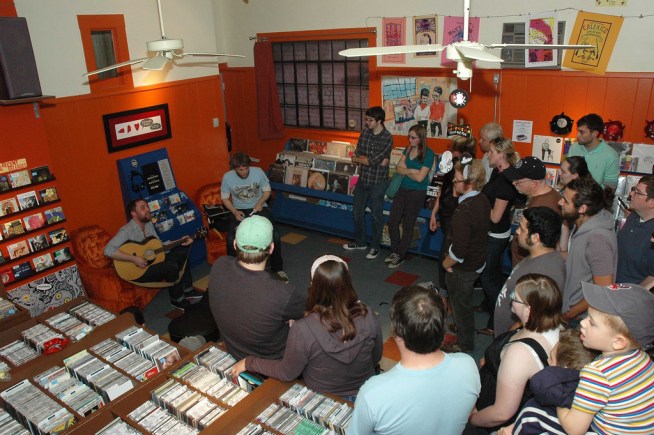 Scottish band Frightened Rabbit performing an in-store at Music Saves, Cleveland Ohio. Jeff Sierputowski on Flickr
TIMID ROCKERS: The Scottish rock band Frightened Rabbit is not scared to rock out with keyboards. The indie rockers bring their brave music to the Fillmore, 1805 Geary Blvd. in San Francisco, at 8 tonight.
FUNNY FOR A CAUSE: The First Annual Mill Valley Comedy Fest & Feast kicks off tonight at 6 p.m. at the 142 Throckmorton Theater
in Mill Valley. The show will fature the comedy of Paula Poundstone and her crazy pant suits. All proceeds from the show will benefit the 142 Throckmorton Theatre.