Wednesday, May 19, 2010 | Updated 2:27 PM PDT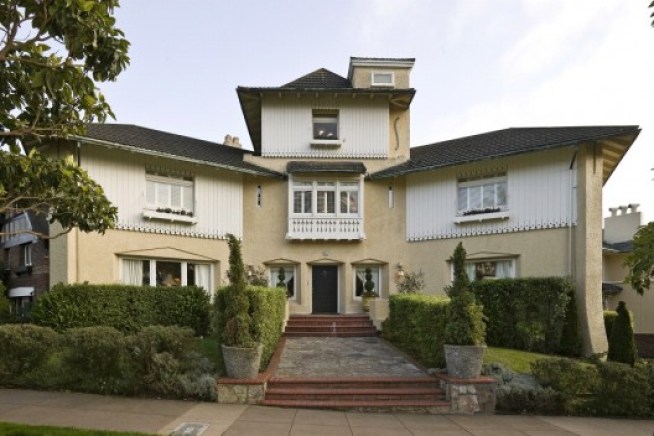 A gated community! San Francisco doesn't have too many of those lying around — 28 Presidio Terrace is in the City's only one, and is right next door to Dianne Feinstein's former home.
It's a remodeled 5-bed, 7-bath biggie designed by Charles Whittlesey in 1908. The house spans 6,800 square feet, and can brag, we suppose, of its "prestigious neighborhood ... surrounded by some of San Francisco's most exclusive real estate."
Eating options: formal dining room, remodeled eat-in kitchen, "sunny" breakfast room. Hanging out options: a bunch of ensuite bedrooms, a couple office areas, a pool room, a media room, an exercise room, a wine tasting room. Bring the whole extended family! Asking price is $4,850,000 — compared to $5,380,000 almost four years ago.
· 28 Presidio Terrace [Website]