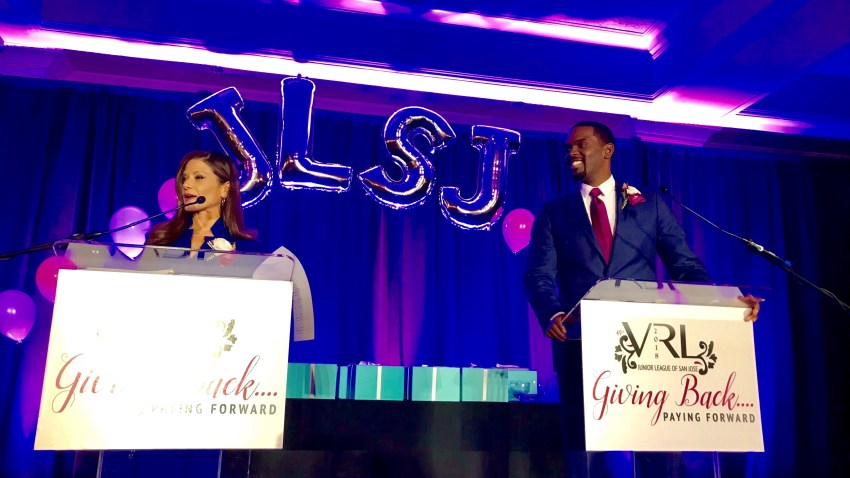 The 49th Annual Volunteer Recognition Luncheon (VRL) was held by the Junior League of San Jose on Tuesday, April 17 in Campbell. This year, the Junior League of San Jose celebrated 51 years of serving their community with nearly 700 women dedicated to volunteerism. Every year, the VRL is an important tradition that brings together over 600 community members annually to celebrate volunteerism while recognizing the individuals who generously give their time, energy, and skills to improve the lives of others!
This year's award winners include:
PACT: People Acting in America - 2018 Thriving Volunteers Award
Negisa Taymourian - Member's Choice Award
Crystal Ball award winners
Michele Cabania, StandUp For Kids, Silicon Valley
Gavin Coffing, Willow Glen Children's Theatre
Magesh Jayapandian, United Way Bay Area
Cindy Faulkner, Rotary Club of San Jose
Anne Marie Knapen-Asnong, JW House
Anika Kumar, Notre Dame High School, San Jose.
Phil Mastrocola, Grace Baptist Church
Judy and Julie Paulson, Via Services
Joyce van Reis, Child Advocates of Silicon Valley
Sylvia Vizcardo, Self Help Center, Santa Clara County Supreme Court
NBC Bay Area's Today in the Bay, Laura Garcia and Marcus Washington presented the event as the masters of ceremony.
We would like to thank the Junior League of San Jose for continuous service in our community and for more successful, inspirational years to come.