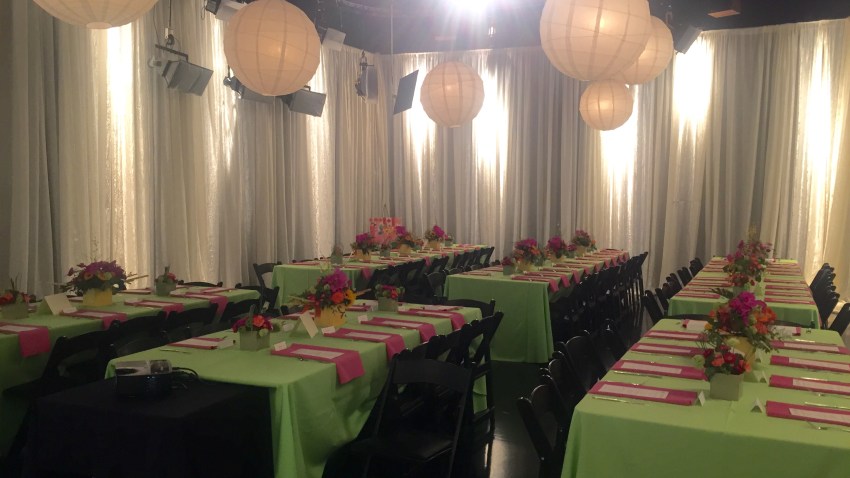 As May is Asian Pacific American Heritage Month, NBC Bay Area proudly hosted the Asian Pacific American Heritage Month Luncheon on May 14, 2015. At this prestigious luncheon, NBC Bay Area partnered with Asian Pacific Fund and Asian Americans for Community Involvement, or AACI, to honor the winners of art, essay and video contest, Growing Up Asian in America, as well as honoring five incredible individuals who have dedicated their time to helping others throughout the community as this year's Asian Pacific American Heritage Month Honorees.
The winners of the Growing Up Asian in American Art, Essay and Video contest were surrounded by friends and family as they were presented an award and certificate of achievement for their unique and beautiful stories portrayed through art. Raj Mathai, NBC Bay Area's nightly anchor, had the pleasure of introducing each winner on stage. Each winner had the chance to tell the audience about some of their family's history and what inspired their works of art.
NBC Bay Area's very own Robert Handa, Mike Inouye and Vicky Nguyen had the honor of introducing each Asian Pacific American Heritage Month Honoree. These five individuals share the common goal of improving lives of those around them. Each received a personalized award from Tiffany & Co. for their tireless and selfless work that impacts our community. We thank them for never losing sight of their mission and working hard for a better world.
For more photos of the Asian Pacific American Heritage Luncheon, click here