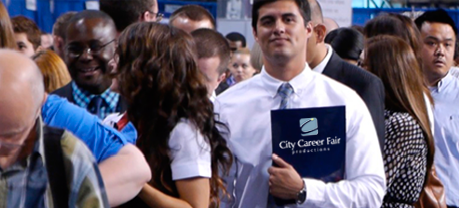 Bay Area's 18th Annual Diversity Employment Day Career Fair is back on Friday, January 26 from 11 am to 3 pm. This event is the largest diversity and inclusion recruiting event in the United States! It is FREE and open to the public. LGBTQIA, veterans, women, people with disabilities, multicultural/bilingual, and mature candidates are encouraged to attend.
Dozens of leading companies and employers, including NBC Bay Area, Telemundo48, AT&T, Sysco and many more are searching for potential leaders with hundred of positions ranging from entry to professinal level.
Be sure to dress professionally and bring plenty of copies of your résumé!
For more information, please click here.
When: Friday, January 26 - 11AM-3PM
Where: Alameda County Training & Education Center 125 – 12th Street, Suite 400 Oakland, CA 94607
Alameda County Training & Education Center125 – 12th Street, Suite 400Oakland, CA 94607Alameda County Training & Education Center 125 – 12th Street, Suite 400 Oakland, CA 94607