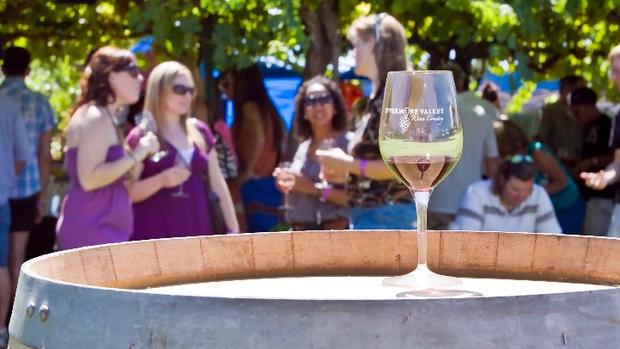 Festival season is almost here and an East Bay favorite is kicking it off with a bang! The Livermore Wine Country Festival will be May 3rd and 4th. The weekend celebration will be filled with wine, craft brews, arts, crafts, shopping, dining, entertainment, and an appearance by former San Francisco Giant, Jeffery Leonard. Kids will love the rides and activities just for them and adults will get to try some of Livermore Wine Country's finest selections.
Attendees are encouraged to explore the more than 300 vendor booths as well as all the fun shops and restaurants Downtown Livermore has to offer. It is sure to be a great time for all ages!
When: Saturday, May 3, 2014 from 10:00 AM - 6:00 PM; Sunday, May 4, 2014 from 10:00 AM - 5:00 PM
Where: Historic Downtown Livermore, First St. from P Street to Maple Street, Second St. from N Street to K Street.
Cost: Free admission! Weekend Wine Tasting Package $35, Weekend Beer Tasting Package $25
For more information on the festival or to purchase tasting tickets, click here.