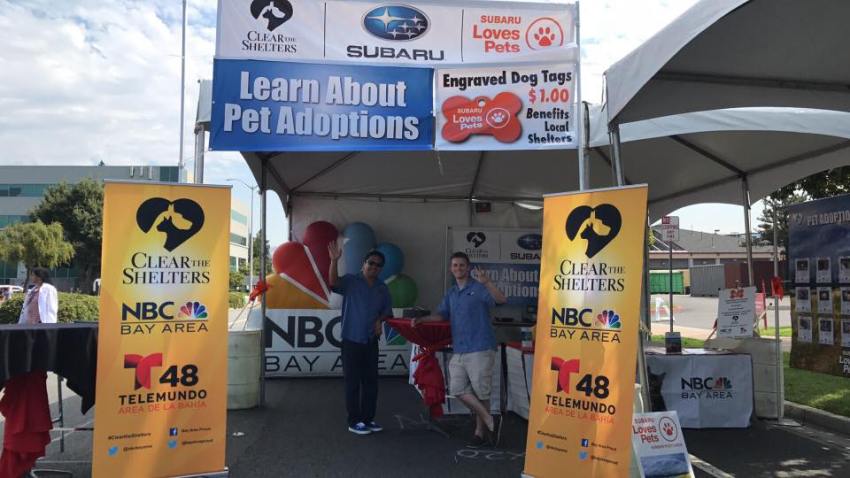 Attention, animal lovers! Looking to take home a loyal companion? You'll have the perfect opportunity on August 17 as we need your help to find homes for 150+ pets. Join Berkeley Humane, NBC Bay Area, Telemundo 48, and 20 rescue partners at the 5th Annual Clear the Shelters and the 7th Annual Bark (& Meow) Around the Block event on Saturday, August 17, 10 AM to 4 PM on Ninth and Carleton Streets in Berkeley.
Each participating shelter and rescue groups will set their own adoption fees, either waiving the fees or offering reduced rates.
This is pet-friendly event also includes local vendors, live music, food trucks, a raffle, and activities for the whole family!
For more information visit cleartheshelters.com and https://berkeleyhumane.org/bark-and-meow
WHEN: Saturday, August 17, 2019, 10 AM-4 PM
WHERE: Ninth and Carleton Streets in Berkeley