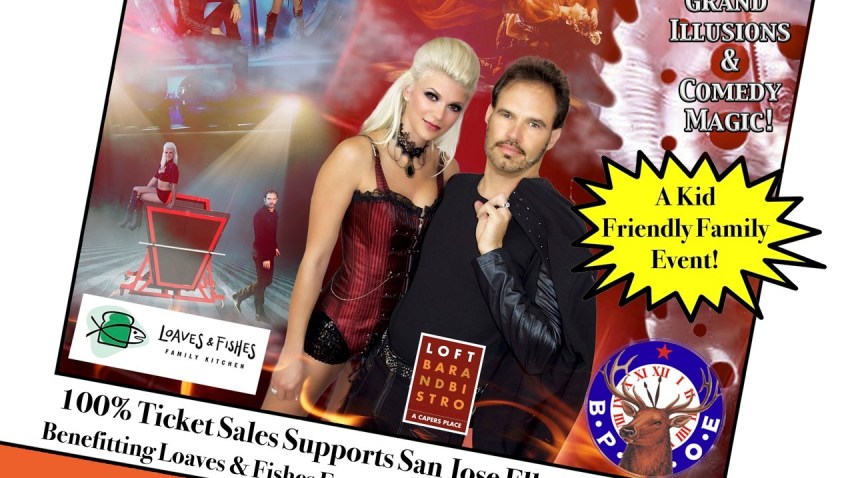 The San Jose Elks Lodge is excited to bring to the South Bay "An Evening of Illusions," starring Garry and Janine Carson. A VIP reception will be hosted at the Loft Bar and Bistro following the performance. Reserved tickets are $25. VIP tickets with preferred seating and post performance reception with Garry and Janine are $75.
This rare local performance is a not-to-be-missed event benefiting local Elks programs and Loaves and Fishes Family Kitchen, serving San Jose since 1980 by providing hot, nutritious meals to low-income families and disadvantaged individuals with a special concern for children, families, seniors, veterans, students, disabled and the homeless.
Garry Carson has appeared on stages around the world, including numerous television appearances, most recently on FOX's Masters of Illusions. Carson's winning combination of high-energy material and his extremely funny and down-to-earth demeanor has mystified, enthralled and entertained millions of people around the world.
To purchase tickets, please click here.
WHEN: Sunday, April 7, 2019, 3:00 p.m.
WHERE: Hammer Theatre Center, 101 Paseo de San Antonio, San Jose