The North Carolina-based home furnishings company that markets Paula Deen's furniture line is sticking with the embattled celebrity chef. Even as a longtime former employee speaks out against her.
The High Point Enterprise reports that Universal Furniture International will continue to market the Paula Deen Home Collection.
Deen, 66, has been under fire since the revelation earlier this year of a legal deposition in which Deen admitted under oath to having used the N-word. Many companies have dropped Deen since the deposition became public.
Jeff Scheffer with Universal Furniture says he feels bad for Deen. He says the Deen he knows isn't the one who has been portrayed in the media recently.
Al Roker Discusses Deen's "Today" Appearance
Scheffer wrote retailers saying his company accepts Deen's apologies for her previous comments. He says part of the decision is based on retail customer feedback.
For 22 years Dora Charles worked in Deen's kitchens and helped to open the Lady & Sons, the restaurant in Savannah, Ga. that helped propel the self-proclaimed Queen of Southern cooking's career to great heights.
Charles now claims Deen used racial slurs and treated her employees in a way that would suggest an underlying prejudice, according to an interview with The New York Times.
The two women were reportedly close friends and with their birthdays being only a day apart they often celebrated together.
"If I lost Dora, I would have been devastated," Deen wrote in her 2007 memoir, "It Ain't All About the Cooking."
Charles claims that in the early days of their relationship Deen made her a deal: "Stick with me, Dora, and I promise you one day if I get rich you'll get rich." Charles now says she wished she had gotten that promise in writing. "I didn't think I had to 'cause we were real close back then," she said.
Paula Deen's Second Apology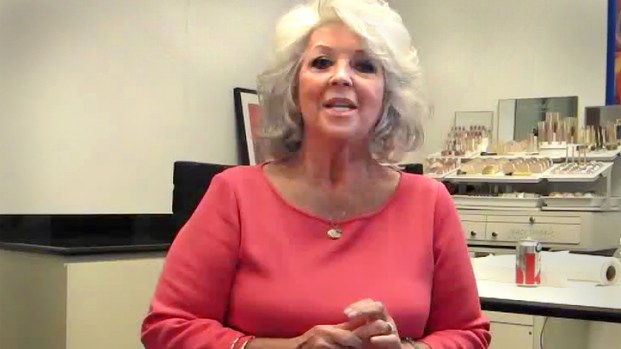 Despite their closeness, Charles claims Deen referred to her and others using a racially offensive term for a black child and wanted Charles to ring a dinner bell in front of the restaurant and holler for people to come and get it.
"I said, 'I'm not ringing no bell,'" she told The Times. "That's a symbol to me of what we used to do back in the day."
Deen's publicity team denied Charles' allegations: "Fundamentally Dora's complaint is not about race but about money. It is about an employee that, despite over 20 years of generosity, feels that she still deserves yet even more financial support from Paula Deen."
Charles says her reasons for speaking out now have nothing to do with money. "I'm just trying to put my story out there that she didn't treat me fairly, and I was her soul sister," she said to The Times.
Copyright The Associated Press/NBC