Robin Williams entertained people across the world, but the Bay Area was his home. He was often spotted around town, at Giants games and at local comedy clubs. He popped in often and made people laugh.
His roots were in the City's standup comedy scene. Comedian Debi Durst first met Williams in the 1970s. "Never ever in our wildest craziest dreams did we ever think we'd lose him so soon," Durst said Tuesday. She said those who knew Robin Williams are at a loss for words as they try to wrap their heads around the star's death.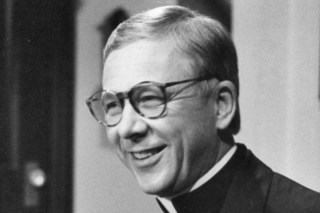 In Memoriam: William Christopher
Durst has known Williams for more than three decades. She saw him just two weeks ago at friend's barbeque where she said nothing seemed amiss. "He was hanging around looking forward to more work. There was talk of a 'Mrs. Doubtfire' 2 in the works."
Comic Bob Sarlatte has also known Williams since the early days, performing standup at the old Holy City Zoo in San Francisco. "He was a fixture – even though he wasn't here all the time, he was a fixture," Sarlatte said. "He sort of made us proud. He was better than anybody else was."
Memorials for Robin Williams
As Durst and others prepare for next month's San Francisco's annual Comedy Day at Golden Gate Park, they're left to wonder what it will be like without Williams. "There's no words to describe when he would show up at Comedy Day," Durst said. "You would feel the electricity coming from the audience. The minute he hit stage was magic – and to think it's just gone. "
"If you know somebody who suffers from depression," Durst said, "make sure they know you love them and they can reach out to you at any time before it's too late."
SUICIDE PREVENTION:If you know someone who needs help, you can contact the National Suicide Prevention Lifeline by calling 1-800-273-TALK (8255).