San Francisco's Marina was ravaged by fire during the Loma Prieta earthquake, centered 60 miles away.
Thirty years later, experts say, as much as a third of the city is still largely unprotected against the massive fires they fear will be sparked by the Big One.
"The way the situation is now, we are going to have some major conflagrations in the city," said Charles Scawthorn, an engineer and earthquake fire modeling expert, who predicts as many as 100 separate fires across the city, fueled by broken natural gas lines.
"I don't mean a few buildings -- I don't even mean a few blocks – I'm talking about tens, to hundreds of city blocks."
FULL EPISODE: Loma Prieta Earthquake, 30 Years Later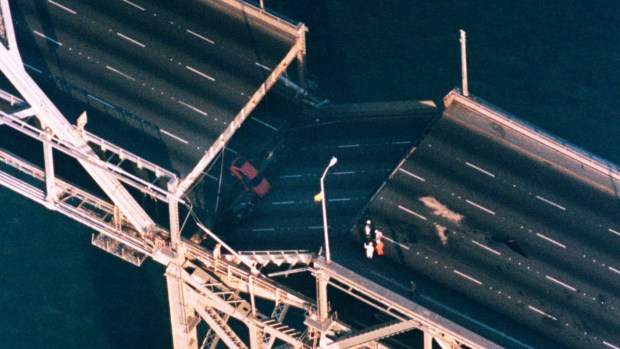 The city is not totally defenseless – in fact, San Francisco has more in place than any city in the U.S. to battle quake sparked fires, according to Scawthorn.
The first line of defense is the 1,500 hydrants of its auxiliary water supply system, a high pressure network of 135 miles of underground, quake resistant pipes fed by two saltwater pump stations and three fireboats.
The system of color-coded hydrants can provide 90,000 gallons of saltwater a minute – the equivalent of 60 fire engines – and a third more than the total combined pumping power of all of the city's 44 fire engines.
But that pioneering system, built following the 1906 quake and fire that destroyed 28,000 buildings in three days, was not fully expanded as the city grew.
So today, as much as 30 percent of the land area is largely defenseless against widespread fire, including the outer Sunset, outer Richmond and the southern parts of the city, including the Crocker Amazon and Excelsior districts.
"Almost no other city in the world has so many layers of protection as San Francisco, and yet, it's not enough," Scawthorn warned.
But rather than spend $600 million and build on the current system, the city wants to spend $190 million and install new pipes to deliver both drinking and quake firefighting water to the Richmond and Sunset areas, fed by fresh water from the Sunset Reservoir and possibly non-drinkable water from Lake Merced.
Be Prepared: What You Need For an Emergency 'Go Bag'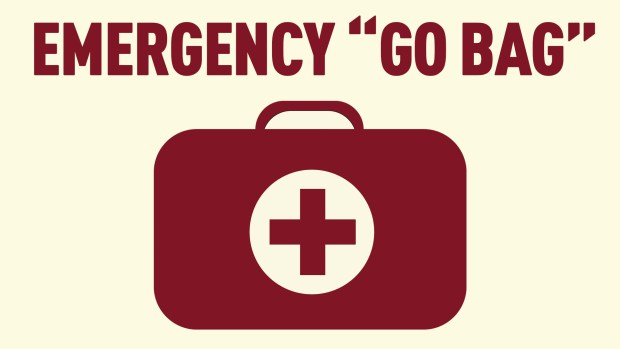 But critics doubt that will be enough to fight all the fires, and say that water delivery system is also at risk of failing in a quake. They say a far better approach is to rely on the saltwater that surrounds the city on three sides.
"To predicate your ability to put out post- earthquake fires using your drinking water is insane," said Tom Doudier, a retired assistant deputy fire chief who served 32 years with the city.
And that $190 million drinking water proposal doesn't even cover the southern areas, according to a report issued in July by the civil grand jury.
"Unfortunately," the panel said, "many other city neighborhoods along its southern part, from Park Merced in the west to Visitacion Valley in the east, will be no closer" to being protected "even if [the city drinking water] plan moves forward."
In her reply to the grand jury's report, Mayor London Breed said the decision to go with a less expensive drinking water plan comes as the city must weigh other priorities, like rising sea levels, aging infrastructure and chronic homelessness.
"All of these challenges represent meaningful threats" the mayor said in September, adding that the goal now is to find "areas of greatest need" and "make progress on all fronts simultaneously."
Loma Prieta: Neighbors in SF's Marina District Stepped Up
But Frank Blackburn, who has been instrumental in building the city's quake firefighting system, says the top priority must be getting a system that can tap inexhaustible water from the Bay.
He says the city already has a plan on paper to expand the high-pressure network, it just needs the commitment to set aside the money, which could be as much as $600 million.
"They talk about it, but nothing gets done," he said, adding that building on the current system will be the most effective way to protect the entire city. "Putting off the earthquake risk is a recipe for disaster itself," he warned.
But Joanne Hayes-White, who served as the city's fire chief for 15 years before stepping down in May, said she sees relying on drinking water as the most practical approach.
"I think any system that gets out there sooner, the better," she said. "But I don't want to panic people; we have good plans in place."
The plans rely not just on high pressure water but a network of cisterns that store water that can be pumped out by fire engines. The most optimistic projection, meanwhile, is that the drinking water system for the Richmond and Sunset would be built by 2049.