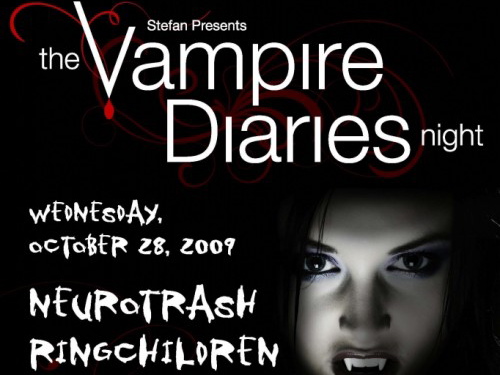 BARE YOUR FANGS: Vampire fever is sweeping the nation - it's come in the form of Twilight, True Blood, and now the Vampire Diaries Halloween Party. The Red Devil Lounge will have six live bands, treats and drinks! Admission is free if you dress like a vampire, in costume or in all black.

SURF OR SLED FOR A CAUSE: Join SurfPulse.com tonight and help raise money to take the children of the Raphael House out sledding in Tahoe this winter. At 8 p.m. there will be free food, an open bar, and even a raffle for a 6'1" Las Olas Surfboard.

CALLING ALL FANS: Tonight Sean Hayes plays at the Independent. With his acoustic guitar and calming yet distinctive voice, he belongs in that beautiful category that John Mayer, Jason Mraz and Damien Rice all call home. Doors open at 7:30 p.m., purchase tickets here.