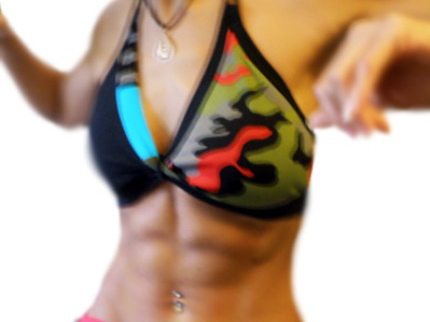 MAMBO ITALIANO: Southern Europe sends us one of the latest additions to Union Square, and boy are we glad. Barcelino features hand-tailored Italian suits and jackets for men and even cocktail dresses and evening gowns for women. Check out their Fall/Winter 2009 collection - pay special attention to look 2, the purple-accented brown tweed number. [7x7]

SEXY SPORTS WEAR: Navy, black, white. Navy, black, white, oh wait gray this time. Sports bras have always been boring but necessary objects, but J Morco is changing that. Check out the Sweet Army Halter Kick Sport, a bright and exciting addition to your workout routine. Plus, the model has a killer set of inspirational abs.

RAIN, RAIN, WE'RE READY FOR YA: Why try to bid the elements farewell when you're prepared with the wardrobe to embrace them? The Marissa tech anorak at ISDA & CO _____ (one of Lexie's finds) has a modern silhouette and it doesn't sacrifice substance for style. Come on elements, give us your best shot.