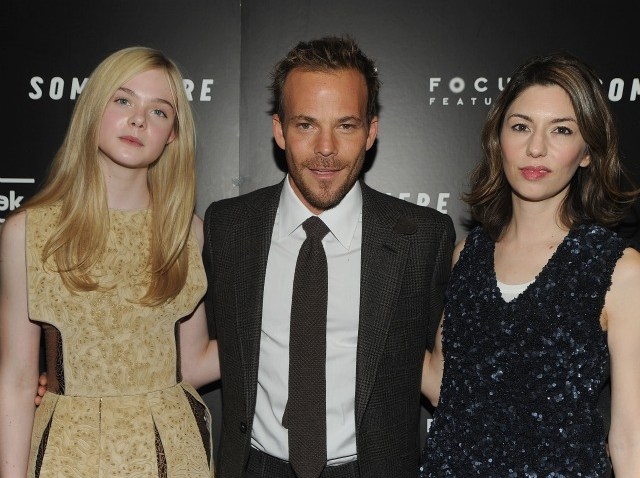 ADDING ART TO ART: Say you're a small town with a penchant for breezy, open-air art shows and bottle-lined walls and funky buildings and a general live-and-let-live vibe. Could you ever reach maximum art-o-sity, the ultimate cap on your arty expressions? Would you ever say "we're done here, we've had just about enough art, thankyouverymuch?" Nope. You would never, ever say that if you were a sassy small town with a creative streak. You'd search out more ways to let your vivacious vibe flow, often allowing the seasons to guide your denizens to delightful new heights.
HOLD ON... one second: Are you Cambria, by chance? Because Hearst Castle-close Cambria is one such snug burg, a place that embraces art in all of its kaleidoscopic hues and yet adds onto that, wherever it can, with more whimsy. And the whimsy goes through the roof -- or, rather, the early morning fog layer -- come October, when the Cambria Scarecrow Festival opens. It bows, or, rather, it sticks its arms out straight as a pole, on Oct. 1, and runs right through Halloween.
CREATIVE FIGURES: If you're think you might only pass one or two of the famous fall figures on your way through town, we'll stop you right there to say "au contraire." Locals and business owners bring it on the hilarious and thought-provoking and beautiful front, fashioning over 350 scarecrows that run the gleeful gamut. The artworks summon the cinema -- Edward Scissorhands has made past cameos -- and books -- good day to you, Mary Poppins and lots of other concepts, too. Topical themes, the occasional dabble into politics, sweet flashes of humor, and a full stuffed-shirt of ideas blossom during the fest, which can be seen all over town. And, yes, as with most things seen all over a town, this is free to see.
NEED A GUIDE? One'll pop on the web site, or you can toodle around town on your own time. And if you're wondering if Cambria is the only California city to go scarecrow come fall, it is not: Others do it, including, famously, Solvang. Call it a fairly easy way to get your art on, fast, with seasonal flair.
Copyright FREEL - NBC Local Media