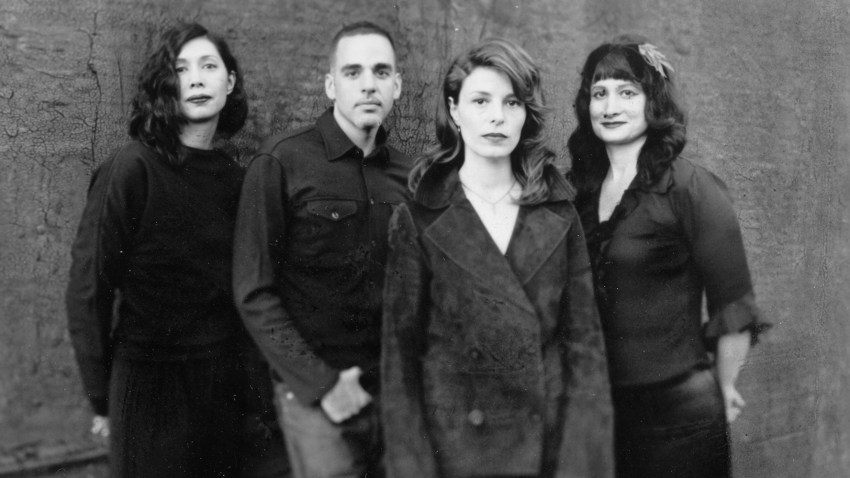 Beloved '80s-'90s synth pop group Book of Love has reunited for a brief string of California dates—including Wednesday, October 9, at the DNA Lounge in San Francisco—and hints at new music to come in 2014.
When Book of Love recorded two songs almost three decades ago, co-founding member and vocalist, Susan Ottaviano, didn't realize they were participating in holiday traditions.
When most people hear the song "Tubular Bells," their brains are sucked away to disturbing images of Linda Blair as a demon in "The Exorcist."
Book of Love re-mixed Mike Oldfield's composition and gave "Tubular Bells" a kicky dance beat.
With "The Exorcist" turning 40 this year—and Halloween approaching," the song will be a part of the set list in San Francisco.
"At the time, I shook my head and said, 'I can't believe we did this. I celebrate the crazy and quirky moments we had," Ottaviano said. "It's an epic track. I didn't realize it was the 40th anniversary." "Modigliani," a beautiful yet haunting track from Book of Love's debut album, has also become a holiday staple, accidentally.
It's part of the soundtrack and heard in the film "Planes, Trains and Automobiles," which many people watch every Thanksgiving. "That's also something you never expect, but it's great that it has become a tradition for so many," Ottaviano added.
Joining her on the brief tour are other original Book of Love members, Ted Ottaviano (no relation) and Lauren Roselli.
Jade Lee decided to sit this tour out.
"She is still part of the band and wants to be involved with new music," Susan Ottaviano reassured.
The scope of future music will be partly determined by the reception of fans on this brief tour, she added.
"We were thinking we would like to do something on vinyl," Ottaviano said. "I feel more creative than I have in a long time. The idea is to follow our voice and do our best and hopefully make some great music."
Visit www.bookoflovemusic.com for more info. on the band or www.dnalounge.com for tickets to the concert on Oct. 9.