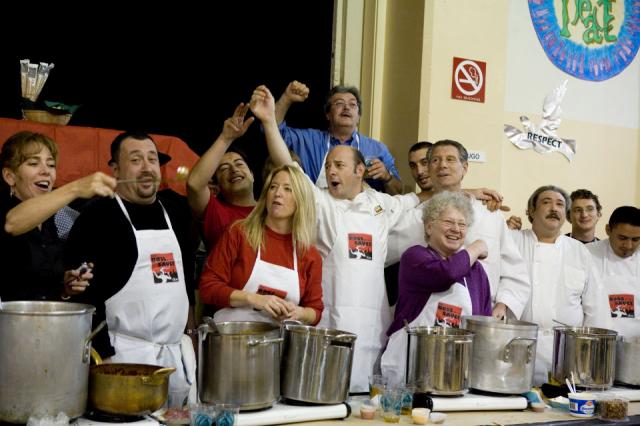 San Francisco's legendary marinara throwdown is back, with bottomless Napa/Sonoma-sourced vino and Moretti, and, of course, unlimited plates of pasta slathered with 20 plus restos' signature sauces.

Competitors in this year's Boss of the Sauce competition include Zuppa, Palio D'Asti, Tarantino's (last year's champ), and perhaps this year's dark horse, Tony from Tony's Pizza Napoletana, who's betting his red stuff goes just as well on pasta as it does pizza, or your face junior year, when even your Mom told you that you'd never get a date to Cotillion.

The best part is the first 100 people in the door get to be first round judges, which means lots of free pasta from awesome chefs.

Tickets are only $20 and the event kicks off Sunday at noon at the Saints Peter and Paul Event Center, 666 Filbert St., in San Francisco.
SF Thrillist contributed to this story.