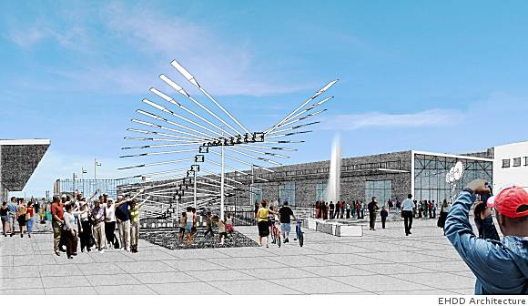 The Exploratorium's move to the Embarcadero is moving slowly but surely forward — the key here being that while hurdles remain, none of them are seen as particularly significant.
Environmental issues, reported last month to include nesting gulls and seals' ears, are surmountable, and while non-marine-related museums are not explicitly allowed on the waterfront under state law, it's apparently no biggie.
"The notoriously strict agencies that govern what can be built along a waterfront are unofficially endorsing the project," which, by the way, would triple the museum's space and bring annual visitors from 600,000 to 800,000.
The full environmental review's almost done, and if everything goes as planned, the new Exploratorium could hit the Embarcadero by 2012. Conspicuously missing: the chorus of opposers?

Copyright CURBS