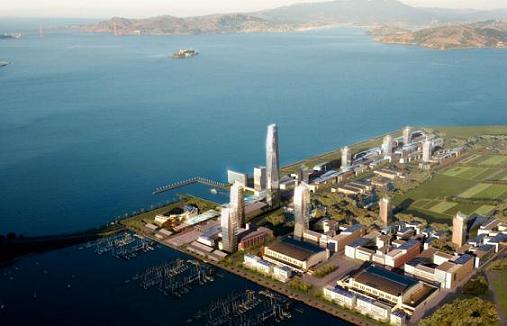 The San Francisco Planning Department released the Draft Environmental Impact Report for Treasure Island Tuesday.
The high points include 8,000 housing units, 140,000-square-feet of new commercial and retail space, up to 100,000-square-feet of new office space, adaptive reuse of 311,000-square-feet of commercial, retail, and flex space, roughly 500 hotel rooms, new and upgraded public and community facilities, 300 acres of new parks and public spaces, waterside facilities for the Treasure Island Sailing Center, and a new Ferry Terminal. The Planning Department expects full build-out over the next 15 to 20 years.
At four volumes, this should all make for some riveting light reading. Public comment will be accepted until Aug. 26, with a public hearing scheduled for Aug. 12.
MEA - Cases - [SF Planning]
Copyright CURBS