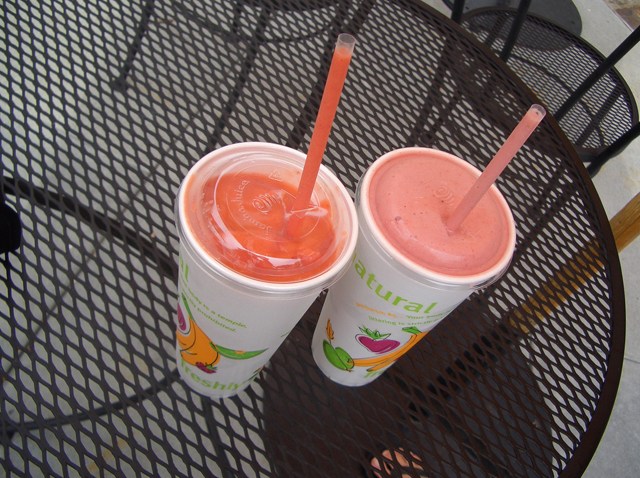 These times have not been the greatest for local power juicer Jamba Juice.

The Emeryville-based company has been diversifying its fruit basket lately, adding everything from breakfast menus to going franchise happy to going head-to-head with the Golden Arches.

Now Jamba Juice is moving deeper into your local supermarket. The company already sells at home smoothie mixes at grocery stores across the country, now Jamba is going gaga for a new line of Jamba drinks at your local grocer.

Jamba Juice signed a licensing agreement with powerful beverage company One Natural Experience, which includes distribution through Pepsi, to develop and sell a line of coconut water fruit juice blends in stores across the country.

The plan is to have the drinks at stores across the country by 2011.