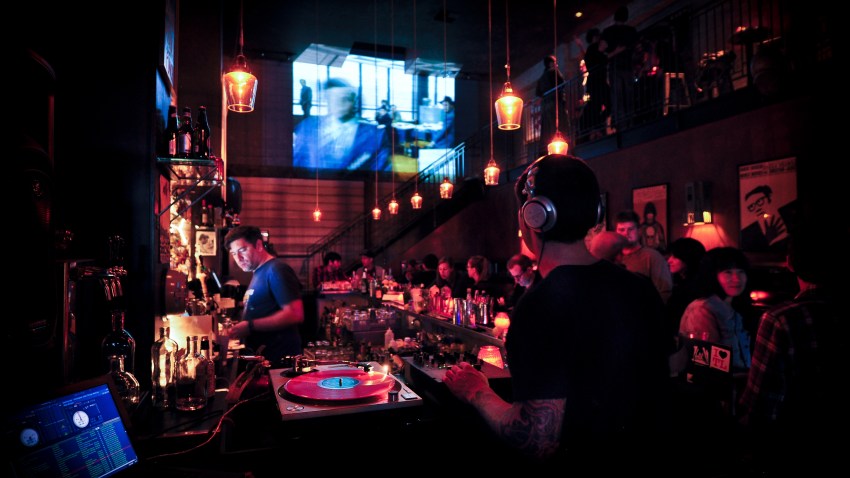 Laszlo Bar, which is adjacent to the acclaimed restaurant Foreign Cinema (2534 Mission), is the latest institution in town to celebrate the vinyl format.
Chef/owner Gayle Pirie has brought her extensive family collection onsite for DJs to play during a new weekly event, Vinyl Side Thursdays. The free party, held from 6-9 PM, comes paired with a special cocktail to match the evening's musical theme, which changes each week. Mixers have about 50 years of recordings and a wealth of styles to choose from, so the night can vary wildly — which is part of the fun.
The lounge's in-house vinyl expert Mike Apokalypse has documented the entire Laszlo vinyl collection of almost 1500 records on Discogs.